MUSIQUE GAGNÉ, AT YOUR SERVICE SINCE 1888
FREE SHIPPING PROMOTION IN CANADA ON MOST ORDERS OVER $200
Used

>

DR. SCIENTIST SOUNDS SUNNY DAY DELAY ANALOG-SOUNDING DELAY #321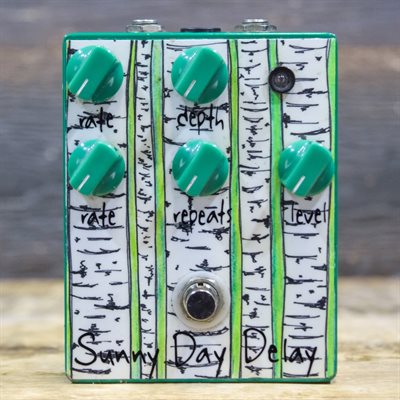 Press and move to zoom.
Mouse over image to zoom.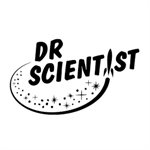 DR. SCIENTIST SOUNDS SUNNY DAY DELAY ANALOG-SOUNDING DELAY #321
Product Code:110320...........
DELAY PEDAL – USED DR. SCIENTIST SOUNDS SUNNY DAY DELAY ANALOG-SOUNDING DELAY #321
Price Range: 250,00 - 499,99$
Quantity Available: 1
Availability: Ships within 2 business days
This effect pedal is a Used Model in Good Cosmetic Condition and in Perfect Working Condition. On this one, there are velcro tapes, damaged stickers and glue marks on the underside (see 4th, 16th and 17th pictures) and there are some scratches, marks, tiny nicks, paint chips, finish imperfections and few other signs of wear here and there (see 9th to 17th pictures), but really nothing major. Unit does not come with any power supply.
-
DR. SCIENTIST SUNNY DAY DELAY
Oh those sunny days... you know the ones... you wish they could go on... and on... and on... and on... and on... andonandonandonandon...and on and on and on... well, you know, you wish they could repeat in lots of cool ways!
It's a good thing for you that Dr. Scientist Sounds has had a team of Time-Space Engineeronauts locked away in a neat time-space... facility... studying, harnessing, and mastering, the power of delay... delay... delay... delay... special for you! And because those guys we've got sealed up miss the outdoors so much, Dr. Scientist thought it would be nice to call it... the SUNNY DAY DELAY!
First things first, the Sunny Day Delay is an analog-sounding delay. That means it uses a digital processor but in a way that sounds warm and interesting and dynamic! Each repeat is sonically different from the one before it, with less treble and bass and more noise or grit... but good noise or grit... the kind that sounds pleasantly analog!
Second things second, the Sunny Day Delay has some pretty cool tricks up its sleeve. How about endless repeats? How about just one, single repeat? Maybe a chorus effect on the repeats? Howsabout a half second (500ms)of warm, dreamy repeats? Maybe you prefer super fast, warbly chorus repeats? Well, yeah, it can do all that stuff... and it won't alter your guitar tone in any while doing that stuff... but now consider the fact that it doesn't even have arms or sleeves at all and we think you'll be pretty impressed.
With controls for delay rate (0 milliseconds to 500 milliseconds), number of repeats (1 single repeat to all the repeats ever, infinite repeats), volume of repeats (no repeats audible to repeats same level as dry guitar), and a switch-able chorus effect with rate control (very slow warble to very fast warble) for the repeats only, the Dr. Scientist Delaygents guarantee the SUNNY DAY DELAY to offer a near endless variety of wildly cool delay sounds! Sounds! Sounds! Sounds! Sounds!
More, more, more, more, more... interesting info:
SDDs sound big... super big... fill up your whole world with sound kinda big... but they measure only 9cm wide by 12cm long by 5cm tall, depending on the knobs. Are you safe from high pressure sonic 'splosions due to all that confined sound if you take the back off to change a battery or something? Nope, not really.
SDDs weigh only a pound but their sweet delay tones can put a smile on the face of anyone, no matter how heavy they might be. (Up to 2500kg.)
Creating delays makes for a hearty appetite... SDDs require regulated 9VDC using the standard BOSS style 2.1mm center negative plug or a 9Volt battery. As SDDs contain complicated digital processors with complicated digital appetites for batteries, we recommend using a power supply.
SDDs are true bypass, truly sweet and pleasant sounding, and truly hand finished and hand assembled.
-
SPECIFICATIONS:
Controls:
- Rate
- Depth
- Rate
- Repeats
- Level
Power : 9VDC Standard Boss 2.1mm centre negative or 9Volt Battery
By browsing the website musiquegagne.com, you accept the terms and condition listed below:
The product images and specifications are supplied solely for the purpose of guidance. Although the staff of musiquegagne.com will make every effort to ensure the accuracy of all descriptions, some mistakes may occur. musiquegagne.com may not be held liable for the problems that may ensue to the extent permitted by law.
You must ensure that the product responds to your needs.
For informational purposes, musiquegagne.com may offer you links to external websites. musiquegagne.com may not be liable for the content of the content displayed on external websites.
Shipping and handling fees are generally not included in the prices displayed, except when stated otherwise.
musiquegagne.com may not be held liable for delays in delivery caused by the carriers.
All our products are subject to a checkup before shipment.
Brand new products are currently only shipping to Canada as of now.
Used products may ship world wide. Ask for quote if interested.
You must include a complete physical address to ensure that all orders reach their destination. A tracking number is issued for all outgoing orders.
All orders are shipped within 2 business days following the approval of payment.
Free shipping offers are not applicable to all products.
Shipments to Newfoundland, Labrador, Northwest Territories, Nunavut and Yukon Territory are excluded from the Free Shipping Promotion.
Shipping fees are calculated automatically through applications provided by carrier companies. You must create a client profile to know more about their fees on products not covered by their shipping policies.
If parts of your order are unavailable, we will contact you and negociate arrangements depending on the situation.
may not be held liable for any damage incurred during transport.
You have up to 15 consecutive days following the date of reception to request a return number by email.
The product must be returned in its original state, including all accessories.
Reimbursement will be issued within a 5 business days period, depending on the method of payment, after inspection and approval by a manager. Cash and in-store reimbursements are not available.
The customer is responsible for all shipping and handling costs. These fees will not be counted in the calculation of reimbursement.
No returns are available on softwares and accessories (drum heads, drum sticks, strings, straps, harmonicas, in-hear, ear plugs etc.)
A 20% restocking fee applies to all product returns.
Every product sold by musiquegagne.com is in working condition except when stated otherwise.
New products in their original packaging are sold as-is.
All used and floor demo items are verified by our staff before shipping.
musiquegagne.com will always honor manufacturer warranties.
You may also be interested in